Tire Rotation Service in Elgin, IL
A tire rotation is one of the most effective services performed in order for your tires to sustain a long, healthy life. If you are looking to get back on the road with confidence, on top of premier auto service from our technicians, look no further than McGrath Nissan! Our mechanics are exceptional at what they do and will ensure your tires are performing at their highest potential. Stop by whenever you are ready! We are located at 945 East Chicago Street in Elgin, IL.
The actual process of getting your tires rotated is a quick and painless operation, which means you will be in and out in no time! Our technicians will remove each of your tires and closely inspect their wear patterns. Typically, the front pair gets moved to the back and vice versa because the front two take the brunt of the force during turns, and especially with FWD. This allows you to distribute a more even wear across the board. Once they are put back on, our technicians will check their tire pressure and fill them up for your utmost convenience.
You can always take a quick peek from the comfort of your own home to determine if you are due for a rotation. All you have to do is simply grab a penny and face it toward your tire tread with Lincoln's head facing down. Next, insert it into the tread and take a look at how much of his head is showing. If you can see the top of his head, you might be due for a rotation, or a completely new set! If you still aren't sure, go ahead and navigate to our Ask a Tech form. Here, you can ask our knowledgeable technicians any questions you might have pertaining to your vehicle. Once we receive your inquiry, we will answer your concern answered as soon as possible!
Are you raring and ready to grip the pavement with the peace of mind that you deserve? We make it easy to schedule an appointment, and with our flexible business hours Monday through Saturday, we are sure to have a slot that will adhere to your agenda. If you want to get the ball rolling now, you can use our schedule service appointment form right here on our website. If you'd prefer to speak with one of our representatives, you can also give our service department a phone call at 855-315-4192. It's totally up to you!
We are ready whenever you are for your tire rotation service in Elgin, IL. We at McGrath Nissan will get you taken care of in a hurry! Our team looks forward to your business.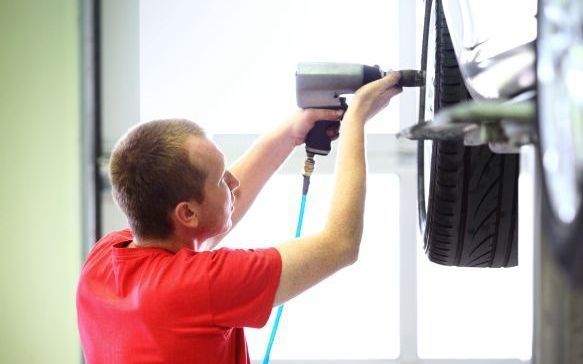 Service Hours
855-315-4192
| | |
| --- | --- |
| Monday | 7:00 am - 7:00 pm |
| Tuesday | 7:00 am - 7:00 pm |
| Wednesday | 7:00 am - 7:00 pm |
| Thursday | 7:00 am - 7:00 pm |
| Friday | 7:00 am - 5:00 pm |
| Saturday | 8:00 am - 2:00 pm |
| Sunday | Closed |