Wiper Blade Replacement in Elgin, IL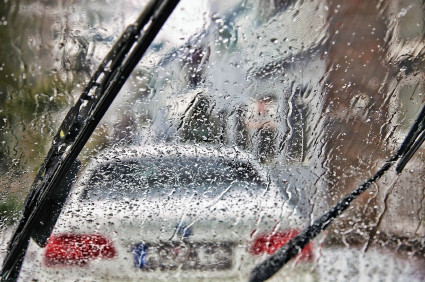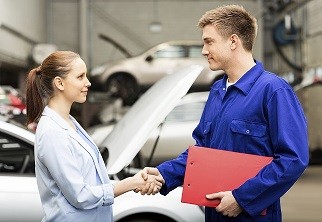 From the occasional heavy rainfall to snow, and debris that always seems to be clinging to your windshield, you encounter a host of visual hindrances that can affect your view of the road ahead. For the safety of you and the drivers around you, our team at McGrath Nissan offers a premier replacement for your wiper blades, so you can get back on the road with the poise and peace of mind that you deserve. Our service department will take care of all of your maintenance needs to make sure your drive is as optimal as it can be. What are you waiting for? Come pay us a visit at 945 East Chicago Street in Elgin, IL!
When it comes to the many different components that need to be serviced for your vehicle's well being, many people simply bypass their windshield wipers as something that isn't important. Although they may seem like an insignificant element to the makeup of your vehicle, it is essential that you stay current on your wiper blades. How do you know it is about that time to get them replaced? Simple! Once you begin to see streaks across your windshield or start to hear an annoying squeaking noise as they drag across your front window, we recommend that you pay our knowledgeable mechanics a visit.
When you stop by McGrath Nissan, you can take advantage of our well-stocked parts department. Our certified technicians will assist you in selecting and fitting the perfect pair of blades for your vehicle. You can also be confident that our expert mechanics will install your new set with the utmost attention and care. If you ever need to contact our Service Department with a doubt or concern, simply fill out our Ask a Tech form right here on our website. All you have to do is provide us with your contact info, any questions you may have, and your vehicle's make, model, year, and condition, and one of our technicians will get back to you ASAP!
Other than hindering your vision and compromising your safety, refraining from changing your blades can take a toll on your ride as well. Over time, the rubber on your wipers can start to harden, in turn, causing cracks or chips in your windshield. In order to avoid this, simply take a quick peek at your blades, especially when they are being used in excess. If you notice anything out of the ordinary, like a split or broken appearance, it is time to stop by!
Are you ready to reach the pinnacle of clarity? Come by for your wiper blade replacement in Elgin, IL, today! We at McGrath Nissan look forward to your visit!
Service Hours
855-315-4192
| | |
| --- | --- |
| Monday | 7:00 am - 7:00 pm |
| Tuesday | 7:00 am - 7:00 pm |
| Wednesday | 7:00 am - 7:00 pm |
| Thursday | 7:00 am - 7:00 pm |
| Friday | 7:00 am - 5:00 pm |
| Saturday | 8:00 am - 2:00 pm |
| Sunday | Closed |